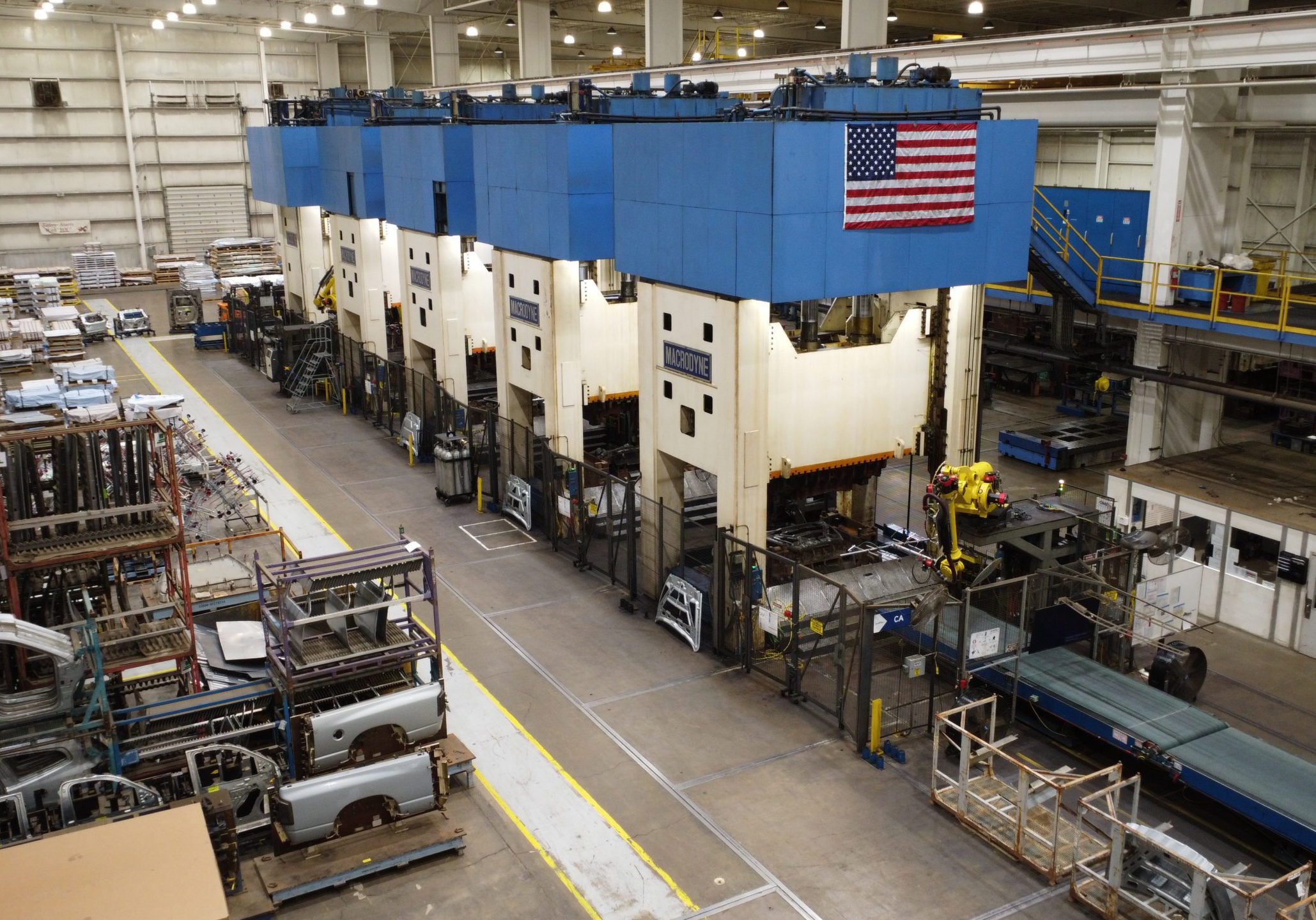 Rolling bolsters allows for quick and efficient change over and set ups with capabilities to run double unattached parts.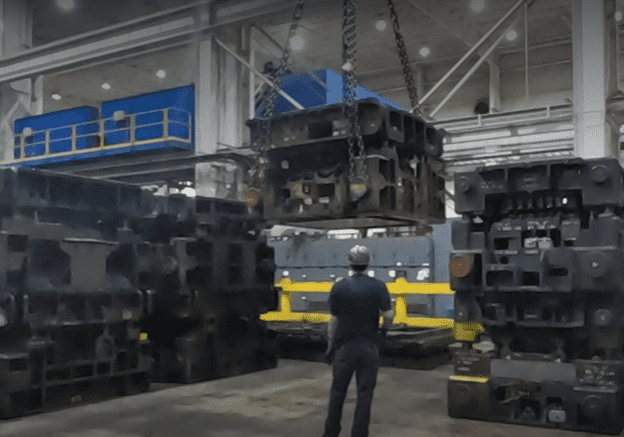 Our die staging area allows us to prepare for quick changeovers and die maintenance under one roof.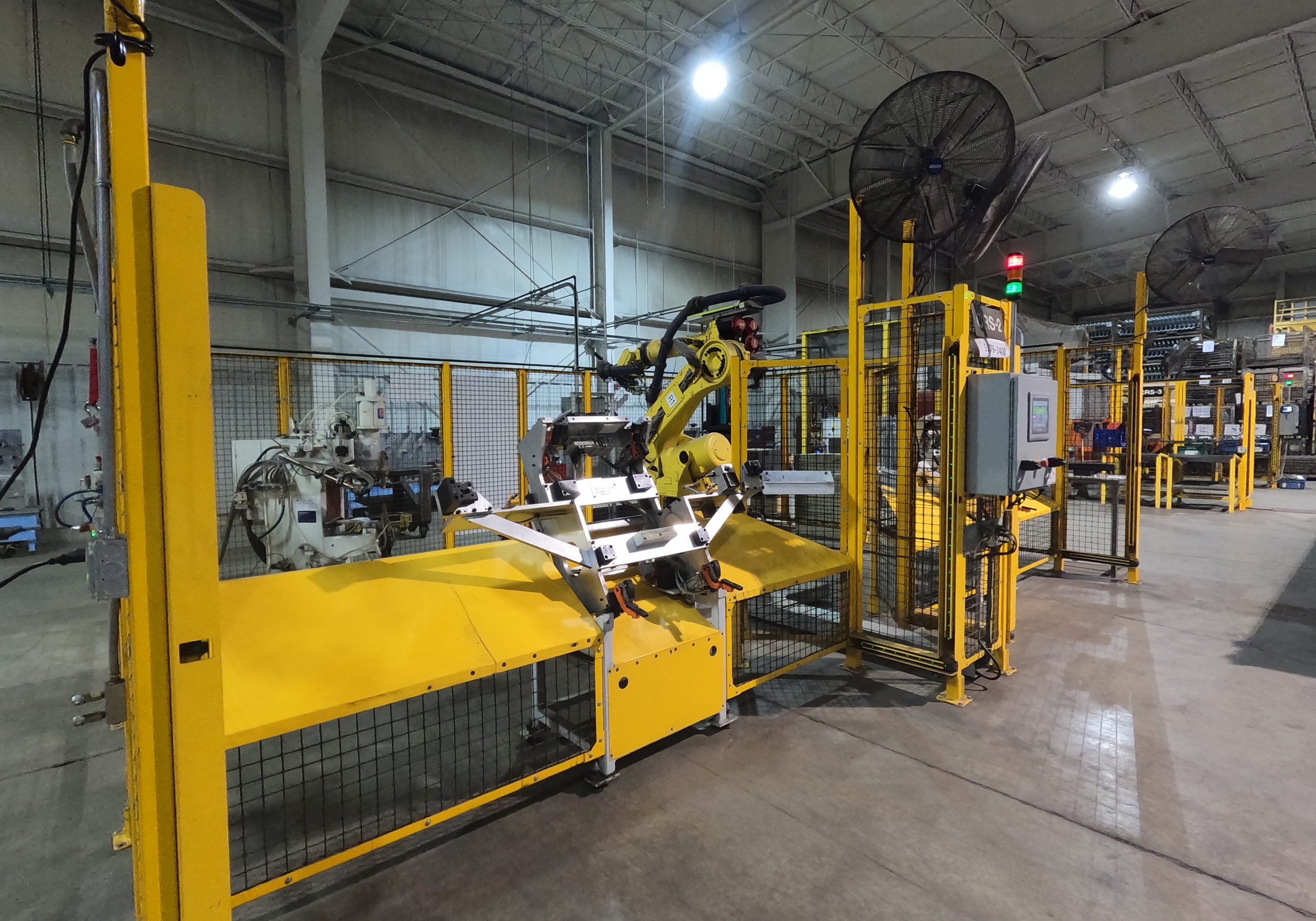 Our assembly cells allow for complex component manufacturing.
Equipment At This Location
CA-Line
Line is fully automated with Fanuc Robots
(1) Macrodyne 1600 Ton Double Action Hydraulic Draw Press
(4) Macrodyne 1250 Ton Hydraulic Presses
96" x 180"
EQUIPMENT I.D.
PROCESS CONFIGURATION
DESCRIPTION
TABLE TYPE
WELD GUN CAPABILITY
EQUIPMENT MANUFACTURER
ROBOTIC
MANUAL
CWS01
SPOT WELDING
 
X
NEST
3 GUN MANUAL
 
CWS02
SPOT WELDING
 
X
NEST
2 GUN MANUAL
 
CWS03
SPOT WELDING
 
X
NEST
2 GUN MANUAL
 
CRS1
SPOT WELDING
X
 
3 POSITION
3 ROBOTIC/ 1 MANUAL
FANUC/WTC
CRS2
MATERIAL HANDELING
X
 
NEST
PIERCE/ PED WELD
FANUC
CRS3
SPOT WELDING
X
 
2 POSITION
2 ROBOTIC/ 1 ADHESIVE
FANUC/WTC/NORDSON
CRS4
SPOT WELDING
X
 
2 POSITION
2 ROBOTIC/ 1 ADHESIVE
FANUC/WTC/NORDSON
CRS5
SPOT WELDING
X
 
4 POSITION
4 ROBOTIC
FANUC/WTC
CPED3
STUD/ NUT WELDING
 
X
FIXTURED
 
GE SCHMIDT
CRH1
ROLLER HEMMING
x
 
4 POSITION
2 Hem/ 1 MH Robot
FANUC
CH
DIE HEM/ WELDING
x
 
NEST
1 MH ROBOT/ 1 WELD ROBOT
FANUC